The 8 Hour Diet
Mmm k. So this year I've decided "hey, I bought an iPad and I can read books on it, so let's do some reading again like in the oldie timey days when you weren't preferentially playing a video game where you were blowing zombie's heads off. Not that I will stop doing that. Just, you know…reading may be more beneficial to my brain. So book one of the year: The...
Le sigh.
So I've clearly really sucked at updating this over the past months. And that's for a number of reasons. Mostly due to school. I can't believe that a journey into grad school that only started what seems like only recently, is now over in one more short semester. I've experienced more personal growth as a budding medical professional than I could have ever expected. I'm very excited to look for...
1 tag
"Stop wondering what's going to happen or why nothing is happening and..."
– Osei
1 tag
It's the first day of classes.
I can't believe there's only 2 more semesters between me and my career.  So much to accomplish before graduation though. My thesis project. I can't even right now. There's so much to catch up on already, my weekend has officially become an extension of this week.  Welcome back!  
Woo!
Just worked out with Osei (my trainer) for the first time in a long time where we did strictly high intensity cardio/resistance stuff and not just straight weightlifting. He's an evil genius when it comes to that stuff. He should really just develop his own version of crossfit because it would be a huge hit. I haven't sweat like this in a looong time!!! I LOVE IT
1 tag
Today's Goal
Is for there to be a calm before the storm. My last year of grad school starts tomorrow. Today I want to have the last moments of peace, calm, and (relatively speaking) sanity that I can. I want to accomplish a little bit of work, maybe play a video game, maybe watch a scary movie. Actually a scary movie sounds really good right now. But after the gym. Off to the gym I go!
I can't even deal that it's September.
September means school starts in 6 days. So much to do. It also means the summer is over and I feel like I didn't even have a summer. End of May to beginning of August I was interning. The last three weeks I was working for my internship supervisors. Now…I'm trying to just catch up on life and my own work before I have a whole lot more put on my plate in 6 short days....
1 tag
PHAT Like Me: Chapter 1: The Time is Now
As I promised last week, I'm starting to post the chapters of the little pamphlet I made for the weight loss class I helped my trainer with, which spurred the idea for my blog. So chapter 1.  1: THE TIME IS NOW "Fit" or "skinny" are words I would have never even dreamt of associating with myself. The fact that I can associate words like these with myself now is quite odd in a way that all...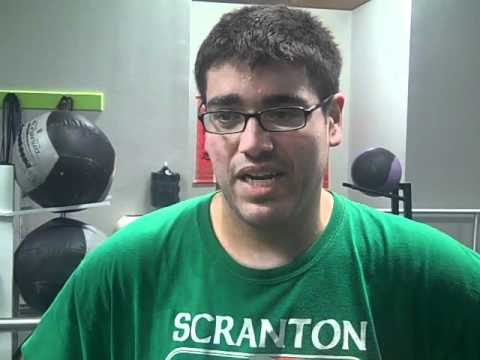 1 tag
1 tag
August 21, 2011: The first day of the rest of my...
First off, I cannot lie, the actual year where I lost all of my weight is a total blur. I had no job, so I was at the gym about 3 hours a day, constantly hitting it hard as I could. Losing weight was my full time job. It was a year of BOOM, BOOM, BOOM…and then suddenly, I look up from what I was doing one day, and I had lost all this weight. It was a ridiculous year. But once I hit my goal...
Pardon Our Appearance...
The blog is currently under some major construction.  Pardon the appearance as I transition to a new layout and such.  With the sincerest thanks, The Management 
Re-evaluations: The 1 year anniversary of hitting...
It's been a very long time since I've last posted anything on here of substance. Mostly because I have had a ridiculously crazy, work-filled, whirlwind of a summer. AKA summer internship. Also, since starting grad school last year my life has been a whirlwind in general. Whew. Grad school. Lord! It's been a year to the date that I reached my goal weight. 200 pounds from 350. A...
laughingandcryingandlaughing asked: Just found your blog, so inspiring. :] Recently lost about 20lbs, still 10 more to go, thank you for advice/motivation. Congrats on Sarah Lawrence!
Memory Lane...
So I gladly made it through midterms week.  Today I'm actually going back to my high school (oh so long ago was it when I walked down those halls all bright eyes and oblivious to the real world). I'm giving a presentation about Genetic Counseling to two freshman honors Biology classes. Should be fun. Or horrifying. Haven't fully decided yet.  Also haven't decided if I...
Gonna be a looooong week.
Midterms start today. Plus I've got a group project due on Wednesday, and a presentation that I'm giving at my old high school on Friday (that I've yet to put the finishing touches on). But, once this week is over, I can finally breathe. And then spring break is also (kinda) right around the corner. So. The game plan is, do it to it, do it hard, and rock this week. Today:...
So apparently I really enjoy posting about the food I'm eating. Just a pattern that I've noticed. Also, this iPhone app is very handy. Carry on.
Future of the blog!
Oh, and also. I swear I'm not usually this bad at things. It's just that grad school is a lot more hectic than I ever imagined it would be. But I have plans for this blog. BIG plans. I want to reach the masses. Get my story heard. Inspire others. Get others involved in the conversation. So once next week is over, I'm overhauling this shiz. New layout. New posts. Spreading the...
NBD. 12pm. Tomorrow. Be. There.
Tomorrow I'm giving a talk at the 2 year anniversary of NBD Fitness…I'm very excited about all the hullabaloo that shall be taking place. But most of all I'm excited to GIVE my talk. Ever since losing all my weight, all I've wanted to do is have the chance to inspire others to do the same by showing them it IS possible. So this could be the start of a very good thing....
Insomnia-rama
Oh hey this is probably the 4th night now that I can't sleep. What the HULL? I need sleep. Or else I could permanently turn into a bitchy ass mofo. Which just seems highly counterproductive. Shma. Oh, lordy loo.
rainy-corners asked: hi :) i read your post about orientation week at sarah lawrence - are you in the genetic counseling program there? sorry i haven't looked through the rest of your blog yet (i'm about to!) so in case the answer is in there, i apologize. it's just that i'm applying to that program but i don't know anyone involved with it, and i'd love to get someone's input. thank...
Remember that time I had a blog?
So I'm sitting on the train heading for NYC for internship. Random thought: it's funny how you somehow always end up sitting near other "regulars"on the train once you become one. Anyway, still surviving grad school. October is hell month. Ugh. This girl next to me sounds like she has some sort of respiratory infection. Not ok. Get away, gurl. Jessie J just came on my...
Things learned so far
I am sitting waiting for my rotation supervisor to get here. Early as usual. So since last time we checked in…I started my clinical rotations, had my first quiz, and generally just continued forward on the train heading towards Genetic Counselor town. Lessons learned: 1. Being a control freak as a grad student is highly counter productive. You have no control over anything but how well you...
Wednesday
So it's the 2nd day of classes and I'm early AGAIN. Today's classes I'm not particularly exited for. So let's see how THIS goes. Embryology. Issues in Genetic Counseling. Keepin' an open mind. It's only day 2. I'm not allowed to have solidified opinions on anything yet. However, I am aggravated by the fact that this grad school thing is cutting into...
Day One
Ok so the first day of classes was pretty painless. I'm not gonna lie, I was struggling slightly to keep up. However, I took genetics sophomore year of undergrad and I've been out of school for a year, so I'm allowed to be a little rusty, right? I've got like, a week's grace period to shake it off. So I'm gonna do dem practice pedigrees and re-read all the...
Dreaming is believing...
First day of grad school tomorrow! Last year, this was all just a dream. Now I'm going to the school that I want for the program that I want! Just look what a little hard work and refusing to give up will get you, people!